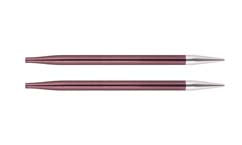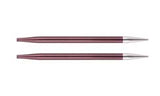 Zing 5" interchangeable needles
We sell alot of these needles at Ida's House HQ. Zing Needles by Knit pro are made from light weight aluminium and each size is a different vibrant colour!
Anecdotally, Aluminium needles are said to reduce tiredness is your hands, great if your hands are getting stiff with age. 
Each pair of Zing Interchangeable needles is comparable with any of the Knit pro cables. This means you can change the length of your cable to suit your project without having to buy another fixed length needle!
Cables come with 2 stoppers and a cable key to help you tighten your needles.