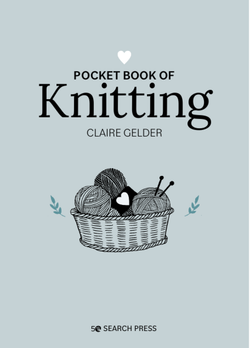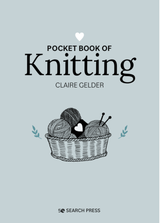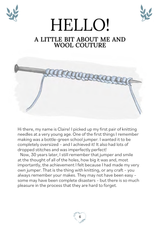 Pocket Book of Knitting Clare Gelder
Pocket Book of Hand Knitting -
is perfect for complete beginners, Claire clearly explains everything you need to know about knitting: how to read a ball band, how to get tension correct, how to choose needles and yarns, how to cast on and how to read abbreviations and knitting patterns.
The Pocket Book of Knitting  is structured as a simple three-step course that will help you progress from bronze to gold as your skills and confidence grow. 
Start with the basic stitches and simple joining, build up a few more stitches for your collection, then finally add in some simple shaping and some pompoms. Before you know it you'll be knitting a garter stitch scarf, herringbone stitch blanket, a loop stitch cushion and a pompom hat.
Filled with positive affirmations and beautifully illustrated with 400 drawings, this wonderful book is a perfect introduction to knitting for a complete beginner.
Hardback
127 pages
Size 180 x 127mm