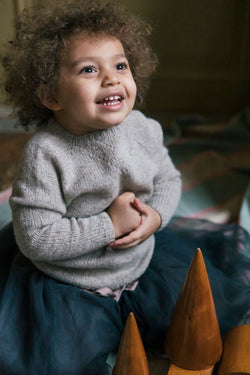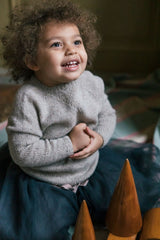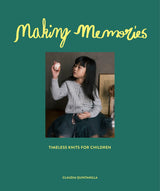 Laine Making Memories: Timeless Children's Knits
Making Memories: Timeless Children's Knits
Claudia Quintanilla 
This book contains 25 knits for children, from cardigans, sweaters and two cosy blankets to smaller pieces, like socks and mittens. The majority of patterns are graded from newborns to 10-year-olds so you will be able to knit these timeless designs in different yarns as your little ones grow!
Various yarns, as well as knitting techniques are featured, how about a colourwork pullover, an all-over lace scarf or an embroidered cardigan?
The classic knits combined with the dreamy photography and playful illustrations create a children's knitwear book that is as gorgeous as any other publication from Laine.
Claudia Quintanilla is a yarn shop owner and knitwear designer based in Toronto, Canada. Originally from El Salvador, Claudia found the colder climate of Canada to be the perfect setting for knitting. However, it wasn't until she stayed at home to care for her young daughter, that she found the rare combination of pleasure, tranquility and passion in knitting.  Making Memories is her second book. 
A hardback fabric covered volume comprises of 184 pages featuring  25 knitting patterns:
9 sweaters, 7 cardigans, 1 vest, 2 socks, 1 scarf, 1 pair of mittens, 1 pair of fingerless mitts, 1 hat, 2 blankets
Dimensions: 196 x 231 x 20 mm
ISBN: 978-952-7468-65-4
Printed in Latvia.