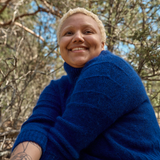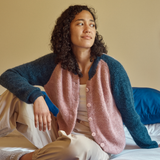 Laine Magazine Issue 18 Weekend Getaway
We are taking pre orders for the next issue of everyone's favourite Knitting magazine
Publication date is 15th September - you will receive your pre ordered copy by this date.
This new issue includes 11 Knitting patterns;
5 sweaters, 2 cardigans,a slipover a shawl and a hat and matching mittens.
An interview with vintage knit specialist Sydney Crabaugh, 
A feature on Shetland Knitting Traditions guided by Gudrun Johnson and Mary Jane Mucklestone.
Fibre Talk a regular feature by Jeanette Sloan
Pavi Kankaro offers expert tips on mening your precious knits
Where I knit a feature that shows where people like to knit