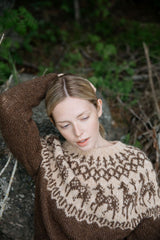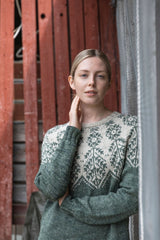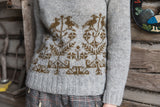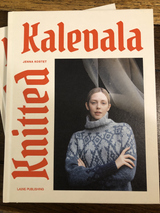 Knitted Kalevala by Jenna Kostet Published by Laine
What does knitted folk poetry look like, how can a sweater be a garment and a story?
Knitted Kalevala by Jenna Kostet features 18 knitting pattern. Sweaters, cardigans and accessories that have been inspired by Kalevala.
Kalevala is considered an epic in Baltic-Finnic mythology brimming with ancient symbols, mythical creatures, and nature.
These and other Finnish, Scandinavian and Baltic influences can be seen in these stunning colourwork designs.
The patterns are modern, wearable alternatives to the Icelandic sweater
Hard Back
Printed in Latvia