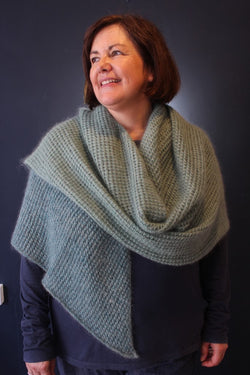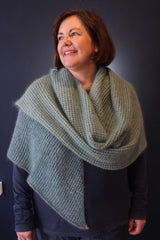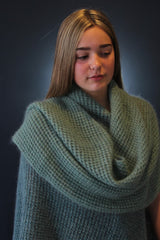 Florence Knitting Pattern by Sarah Goodwin
This is a hard copy of the Florence Shawl Pattern by Sarah Goodwin Designs.
This is a pattern for a huge light hug knitted by holding a strand of Isager Silk Mohair with a strand of Isager Spinni.
You will need 2 x Spinni - 1 x 2 colours plus 6 25g balls of a single colour of Isager Mohair.
The shawl is knitted using a Bamboo stitch on the right side and purl stitches on the WS row.
A simple i cord at the edges gives the finished piece a professional look.