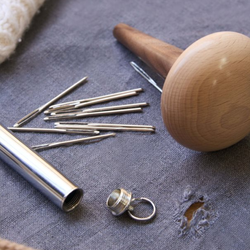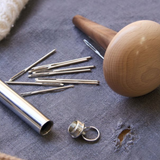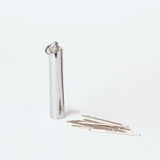 Darning Needle Set - The Clothes Doctor
Never lose your large eye sewing needle again!
This Darning Needle Set from The Clothes Doctor is a collection of ten essential needles vital for mending holes in all types of fabric.
All the darning  needles are different sizes and contained in a compact stainless steel case, wrapped inside is a guide to your darning needles.
Set of ten darn needles of different sizes 

Stainless steel case 

Plastic free 

Made in Britain 
Wooden Darning Mushroom not included.