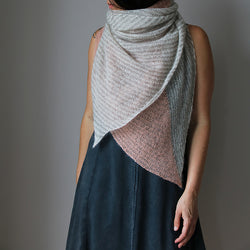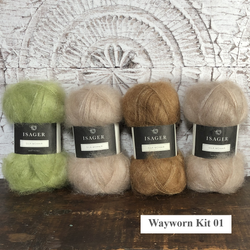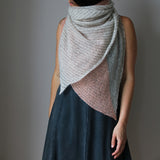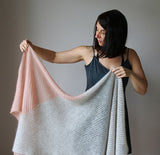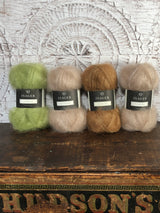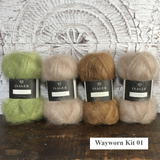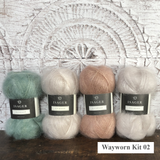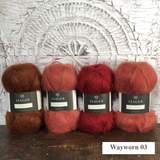 Wayworn Knitting Kit by Melanie Berg
We love this shawl by Melanie Berg! Knitted in single strand of silk mohair it is soft and light as a feather.
The shawl in the picture shows 2 light colours striped across the main body of the shawl with a solid coloured textured corner section. We hope you like the colours we have put together for you.
You can buy the pattern from Ravelry: https://www.ravelry.com/patterns/library/wayworn
The kit contains 3 x 25g of Isager silk mohair.