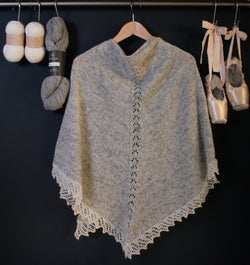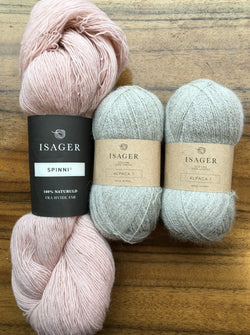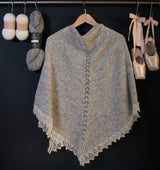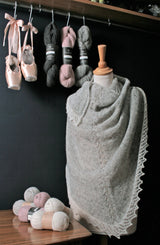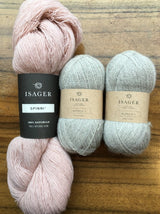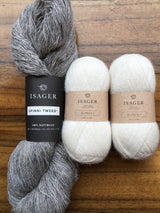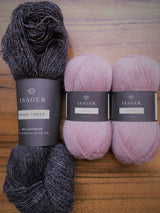 Knitting Kit - Odette Shawl Isager
This shawl pattern is knitted by combining 1 strand of Isager Spinni with 1 strand of Isager Alpaca 1. The delicate lace edge is knitted onto the live stitches at the end of the shawl holding 2 strands of Isager Alpaca 1 together.
Kit includes 1 x 100g skein of Isager Spinni Tweed S - 3, 2 x 50g balls of Isager Alpaca 1 Colour EO
Option Corps de Ballet 1 x skein Spinni Colour 61 and 2 balls Isager Alpaca 1 Colour E2S
Option Odile 1x skein Spinni tweed Colour S 4 and 2 balls Isager Alpaca 1 colour 61
plus a paper copy of the Odette pattern by Sarah Goodwin Designs.