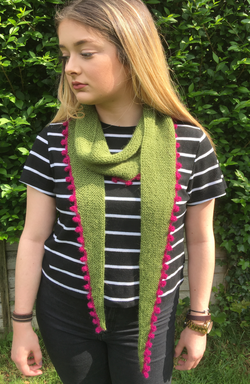 Beatrix Shawl Knitting Pattern by Sarah Goodwin
The traditional meaning of Beatrix is 'emanating happiness, bringer of joy'
This is a pretty little shawl, and introduces the beginner knitter to the use of bobbles.
This version has been knitted in Baa Ram Ewe Titus, two skeins will make 2 scarves
one for you and one for a friend!
The price is for  a hard copy printed on good quality paper.