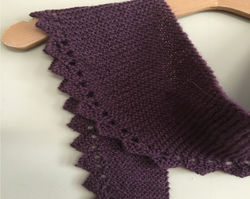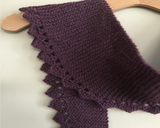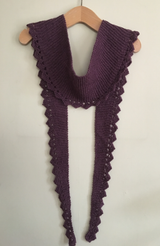 Agatha Knitting Pattern by Sarah Goodwin
The traditional meaning of 'Agatha' is good, this shawl has been designed by Sarah
for a beginner knitter to attempt some basic lace knitting, it makes a perfect gift. 
This version has been knitted in Baa Ram Ewe Dovestone which is a plump DK with
a slight fluff and is very soft, this shawl looks lovely with the lace section knitted in a different colour.
The price is for  a hard copy printed on good quality paper.