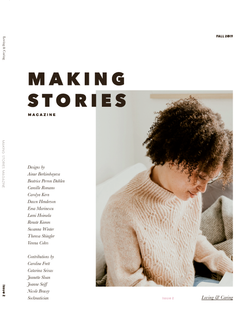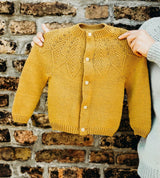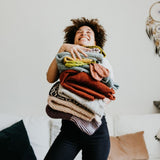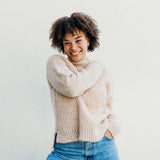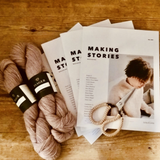 Making Stories Magazine - Issue 2 - Loving & Caring - SALE
30% OFF
The second issue of Making Stories Magazine - Loving & Caring is now available for immediate dispatch and in our shop.
The team behind the magazine are passionate about inclusion and are keen to promote designers and yarn producers to represent the whole community. The magazine is advert free which gives the pages the feel of a book
In addition to the designs, there are a range of fabulous articles:
Jeanette Sloane's take on the current discussion on inclusivity and racism

Catarina Seixas' insights into how small acts can build community

Joanne Seiff's Bat Mitzvah' story

Nicole Bracey's take on body positivity and knitting
PLEASE NOTE: This issue  originally had an article by Nathan Taylor (Sockmatician) that portion of the magazine has been re printed to remove the article and his name has been removed from the cover. 6% of profits of Issue 2 will be donated to anti-racism causes  which was the portion of the magazine that the original article occupied.
The designs in this issue are
Contorta Hat by Carolyn Kern Yarn: Marina Skua Mendip 4ply
Deganwy Sweater by Theresa Shingler Yarn: Woolly Mammoth Fibre Co. BFL / Masham DK
Graphite Cowl by Ema Marinescu Yarn: Brooklyn Tweed Arbor
Hali Sweater by Leeni Hoimela Yarnns: Tukuwool Fingering & Isager Silk Mohair
Heron Island Sweater by Beatrice Perron Dahlen Yarn: Lanivendole Heavenly Blend
Kaksi Hat by Camille Romano Yarn: Mominoki German Merino
Mut Seelenwärmer by Renate Kamm Yarn: John Arbon Knit by Numbers DK
Open Heart Slippers by Ainur Berkimbayeva Yarn: Blacker Yarns Tamar DK
Thaba Socks by Dawn Landix Yarn: Rosa Pomar Mondim
Yoke Sweater & Cardigan by Verena Cohrs
Note: This design comes in a broader size range from toddlers to adults, with a sweater and a cardigan option, and for two different gauges.
Yarns: De Rerum Natura Albertine (pictured on the kids' cardigan) and Penelope (pictured on the adult sweater)
Zingiber Hoodie by Susanna Winter Yarn: Rosa Pomar Brusca