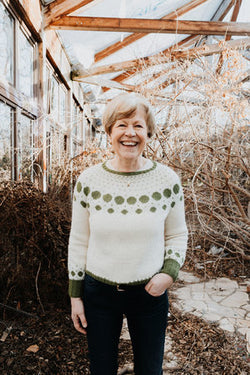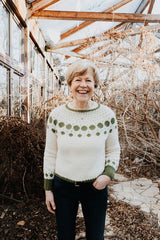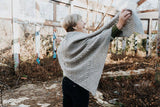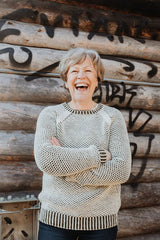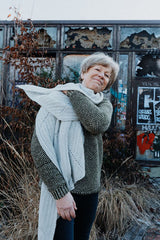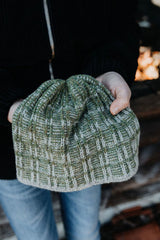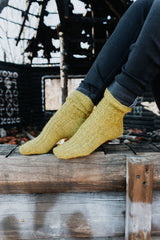 Making Stories Magazine - Issue 1 Change - Sale
20% Off
Making Stories Magazine is a brand new magazine from Hanna Lisa Haferkamp and Varena Cohrs the talented partnership from Making Stories GmbH publisher.
The Official Launch Date is March 27th 2019, we are taking pre orders now and we will dispatch your copy in time for you to read it on the 27th!
The magazine is to be printed on 100% recycled paper and will be advert free. Hanna Lisa and Varena aim to showcase companies and makers who centre their work around sustainability, transparency, fairness and equity, and to tell their stories. 
The knitwear is shown on more than one body type, pieces that are being worn as we would wear them in our everyday life. They publish pieces from a diverse range of voices, and are interested in exploring and learning from different perspectives and strengthening our community.
In Issue 1, you'll find 136 pages of thoughtful accessories and versatile garments that are designed with change in mind - change in seasons, in the way we work and live, in our choice of materials. We're proud to be able to share the fantastic work of writers and visual artists with you with pieces that range from disability and knitting to body image, questioning the knitting status quo to what change means for our lives.
Designs featured in the first issue are Adrienne Larsen, Armenuhi Khachatryan, Cheryl Eaton, Jennifer Barrett, Joanna Ignatius, Lauren Wallis, Linolimon, Maddie Harvey and Nataliya Sinelshchikova
The yarns used are from Blacker Yarns, Cambrian Mountains Wool, De Rerum Natura, Garthenor, Hillesvåg Ullvarefabrikk, L'Échappée Laine, Lana Rara, Oysters and Purls and Triskelion Yarn
with contributions from Ash alberg, Camille Rosselle, Felicity Ford, Lorna Hamilton-Brown, Ocean Rose, Rhiannon Owens and Skeinwalker