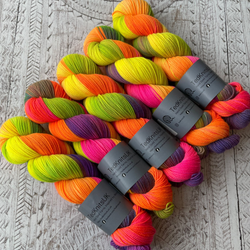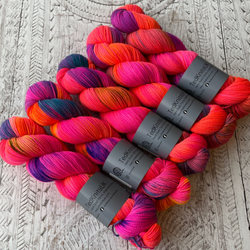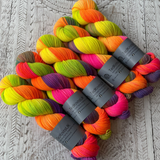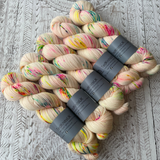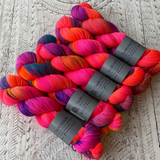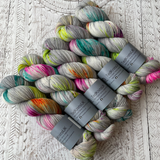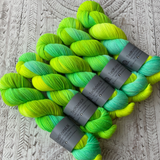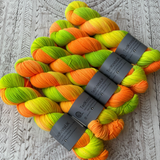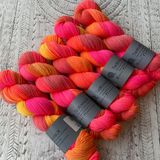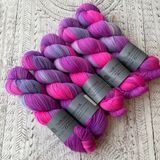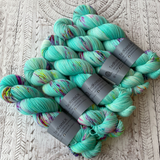 Ted Knits - Neon Cocktails - 4 ply Hand Dyed Yarn
The super clever Ted from Ted Knits has created a new collection of hand dyed yarn that we are calling Neon Cocktails.
Dyed onto our favourite 100% Merino High Twist base, the colours zing and shimmer.
The drape is fantastic and wears well.
Skein Length 365m
Hand wash